Available Printers at Vectris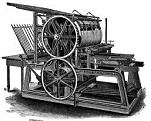 From Gutenberg to Vectris
We didn't invent printing but we've been devoted to it since 1999.
Whether it is Laser, Matrix, Line or Thermal, you'll discover a large choice of printers in our stock.
Laser Printers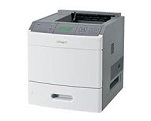 Laser printing technology consists of using the electrostatic properties of powdered ink (toner) to transfer it onto paper.  The ink is then heated in the fuser to fix the image.  After a few second warm-up, laser printers offer quality quick printing.  Its rapidity is measured in PPM or Pages per Minute.
Main laser printer manufactures are Brother, Epson, Lexmark, HP, IBM, OKI, Kyocera, Xerox…..
Lexmark MFP  X422, X463, X464, X466, X544, X548, X630, X632, X642, X644, X646, X652, X654, X658, X782, X852, X854, X954
HP MFP CB532A, CC372A, CE875A
Dell Laser 1700N, 1710, 1720DN, 2130CN, 2330D, 2330DN, 2350DN, 3110CN, 3110DN, 3130CN
HP Laser C3917A, C3952A, C3980A, C3984A, C3990A, C4118A, C4121A, C4172A, C4224A, C4224A, C4254A, C8050A, CB366A, CB367A, CB368A, CB413A, CB425A, CB443A, CB449A, CB450A, CB494A, CB507A, CB512A, CB515A, CB516A, CB518A, CC469A, CC469A, CC471A, CC489A, CC493A, CE459A, CE461A, CE525A, CE528A, CE712A, CE914A, CF082A
Lexmark Laser C780DN, C780DTN, C780N, C910N, C912N, C935DN, E240, E250DN, E312L, E322, E322N, E323, E323N, E330, E332N, E340, E342N, E350D, E352DN, E360D, E450DN, E460DN, MS410D, MS410DN, MS415DN, MS610DN, OPTRA-E, T420DN, T430, T430DN, T610N, T622, T630N, T640DN, T640N, T642N, T644N, T650N, T650N, T654DN, W812DN
Line Printers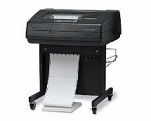 Line printers offer unequaled durability, a range of speeds able to answer the printing needs and challenges of each company.  Line printers present an obvious improvement in terms of quality, productivity and costs.  Its rapidity is measured in LPM or Lines per Minute.
Main line printer manufacturers are Printronix, Tally, Genicom, IBM…
IBM 6400-050, 6400-P50, 6400-010, 6400-P10, 6400-015, 6400-i15
IBM 6500-V05, 6500-V5P, 6500-V10, 6500-V1P, 6500-V15, 6500-V20
PRINTRONIX P5000, P5205, P5210, P5215, P5220
PRINTRONIX P7000, P7205, P7005, P7210, P7010, P7215, P7220
PRINTRONIX P8000, P8205, P8005, P8210, P8010, P8215, P8220
TALLY GENICOM 6800, 6805, 6810, 6815, 6820, T6312, T6306, T6218, T6215, T6212
Matrix Printers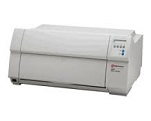 The Matrix printer will be used in printing jobs smaller than those for line printers.  It is ideal for small to medium size editions, offering a reduced cost per page and is a less cumbersome product.  Its quickness is measured in CPS, characters per second.
Main matrix printer manufacturers are Dascom, Epson, Tally, IBM, Lexmark, Oki, Genicom…
IBM 4230-101, 4230-102, 4247-003, 4247-V03, 4247-X03, 4247-L03, 4247-Z03
Lexmark 2480, 2490, 2481, 2491, 2580, 2590, 2581, 2591
Epson LX300, FX300, FX890, FX980, DFX5000, DFX5000Plus, DFX8000, DFX8500, DFX9000
OKI ML280, ML3320, ML3321, ML5520, ML5521
Tally T2265, T2265+, T2280, T2280+, T2365, T2380
Thermal Printers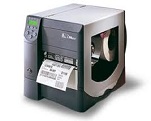 Thermal printers have two different techniques for printing, Direct Thermal (DT) and Thermal Transfer (TT).
Direct Thermal is a printing technique that doesn't use ink media. It's the chemically treated paper which darkens as the printing head heats certain areas.
The Thermal Transfer functions jointly with a thermal head, an ink ribbon and paper.  Passing under the printing head, the ink ribbon is heated and fixed to the paper.
Main thermal printer manufacturers are Zebra, Intermec, Tec, Sato, Printronix
See our Thermal Printers
ZEBRA Z4M, Z4MPlus, Z6M, Z6MPlus, ZM400, ZM600, S400, S600, ZT410, ZT420, 110Xi4, 140Xi4, 170Xi4, 220Xi4, 105SLPlus, LP2844, LP2844Z, TLP2844, GK420T, GK420D